Telescopic Covers - Flat Type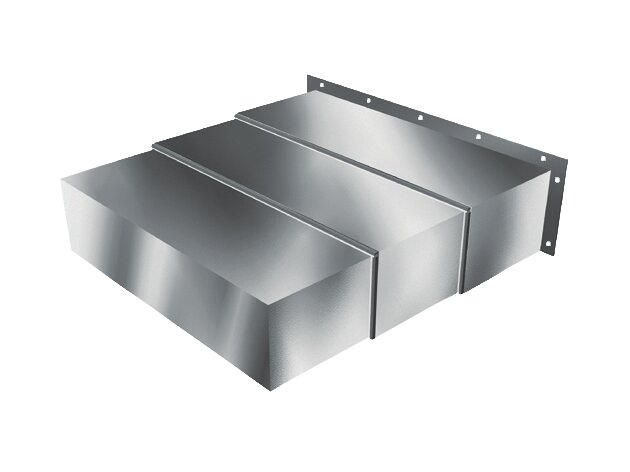 Telescopic steel covers provide durable protection of slideways and precision machine components from all types of chips and coolant. Optional components can be integrated to improve durability speed, and access to the machine.
All cover shapes, mounting options, and wiper systems can be customized to meet your requirements. We also repair/replace all brands of way covers.
MATERIAL
High grade steel sheets - 1 mm to 3 mm thick
Wiper systems (for clean wiping of the slideways and cover boxes)
All cover shapes, mounting options, and wiper systems can be customized to meet your requirements
OPTIONS / COMPONENTS
Stainless steel (corrosion proof)
Scissors (for smooth operation depending on speed and size of application)
Guide rails & way extensions
Bumpers (for impact dampening)